Solr Implementation Services
Apache Solr is an open source search platform that provides administrators with a customizable and scalable solution for managing online content. Solr can be configured to index all uploaded data, resulting in fast search results, whether used enterprise-wide or with a single website. In addition to a built-in web control interface, developers can also link access via a client API.
We provide a range of services for Solr: Experts for hire at competitive rates, Architectural design consulting for Solr, Project managed search solutions built on Solr to the customer's exact specifications, Support and maintenance services for Solr, under a commercial-grade service level agreement (SLA), Managed Services. We run the Solr search system, you focus on your core business objectives, Relevancy tuning and performance improvement for existing Solr implementations, Solr Hosting at one of our dedicated facilities.
Our Solr customers include Yellow Pages, the BBC, the US and UK Governments, and a wide range of technology companies, publishers, and OEMs.
Apache Solr is the open source platform for searches of data stored in HDFS in Hadoop. Solr powers the search and navigation features of many of the world's largest Internet sites, enabling powerful full-text search and near real-time indexing. Whether users search for tabular, text, geo-location or sensor data in Hadoop, they find it quickly with Apache Solr.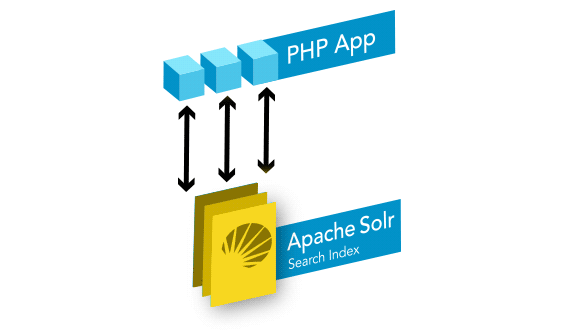 Improving search relevancy.
Improve the experience of search-users
Help you scale for current and future search volume.
Review existing Solr search solution setup & configuration
Improve existing Solr search solution performance
Apache Solr is the popular, blazing fast open source enterprise search platform from the Apache Lucene project. Its major features include powerful full-text search, hit highlighting, faceted search, dynamic clustering, database integration, rich document (e.g., Word, PDF) handling, and geo-spatial search. Solr is highly scalable, providing distributed search and index replication, and it powers the search and navigation features of many of the world's largest internet sites.
Acunetix WVS discovered that is possible to access the Solr Admin page. This page should not be accessible on a production website as it may give an attacker access to sensitive information about the affected system.